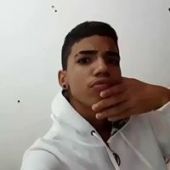 ---
Similar Content

By ewerson

galera não consigo retomar um save online que estava jogando com um amigo meu pela steam, 
conseguimos criar um jogo novo e começar o zero, mas o que já começamos a jogar e salvamos não conseguimos, alguém saberia ajudar?
obrigado


By nihprod

Olá pessoal, tudo bem? Espero que sim. 
Estou vendendo minha conta na Steam com 33 jogos, e com mais de 3 anos de existência. A conta está avaliada em mais de 1.000 R$,.
Referências, minha conta no ebay: https://www.ebay.com/usr/danielim-30?_trksid=p2047675.l2559
Link de avaliação: https://steamcalculator.com/id/nihprod?
Jogos: 
AdVenture Capitalist
ARMA: Gold Edition
Batman: Arkham Asylum Game of the Year Edition
Batman: Arkham City - Game of the Year Edition
Batman™: Arkham Origins
Call of Duty®: Modern Warfare® 2
Commandos 2: Men of Courage
Commandos 3: Destination Berlin
Commandos: Behind Enemy Lines
Commandos: Beyond the Call of Duty
Counter-Strike
Counter-Strike: Condition Zero
Cyto
Dragon Age: Origins
DRAGON BALL XENOVERSE
Dungeon Escape
Euro Truck Simulator 2
F1 2012™
Far Cry® 2: Fortune's Edition
Hitman: Absolution™
Homefront
How to Survive 2
Injustice: Gods Among Us Ultimate Edition
Kingdoms of Amalur: Reckoning™
Left 4 Dead 2
Mafia II
Men of War: Assault Squad
Orbital Gear
Resident Evil Revelations 2 / Biohazard Revelations 2
Star Saviors
T.E.C. 3001
The Witcher 2: Assassins of Kings Enhanced Edition
Tom Clancy's Splinter Cell Blacklist
Spec Ops: The line
Sniper Ghost Warrior 2
: 


By Lucas Gaúcho

Alguém já teve o erro "content servers unreacheable" na Steam? Já tentei mudar a região de download e nada, não consigo jogar nem offline porque diz que não tem internet pra fazer o update.


By EnjGames

Recentemente eu percebi que eu tenho vários jogos na minha conta Steam que eu não estou jogando e eu também perdi meu interesse em jogos e então eu queria vender a minha conta Steam pelo preço de R$400 aqui está a minha conta Steam para vocês olharem os jogos: http://steamcommunity.com/profiles/76561198263226895
SOBRE ALGUNS JOGOS : No Paladins eu sou lvl 45 e tenho a DLC q adiciona todos os personagens atuais e futuros, no Dead By Daylight eu tenho o Doutor e o Michael Myers, no Brawlhalla eu também tenho o pacote de todos os personagens atuais e futuros e sou lvl 26, no Castle Crashers eu tenho 3 personagens adicionais, no Rocket League eu tenho o carro do Batman.
Skype:  Enj a Lhama
Discord: Enj a Lhama#1695
OBS: Só pra avisar no CS:GO eu tenho um VAC BAN.